by Charlotte Purvis
CharlottePurvis.com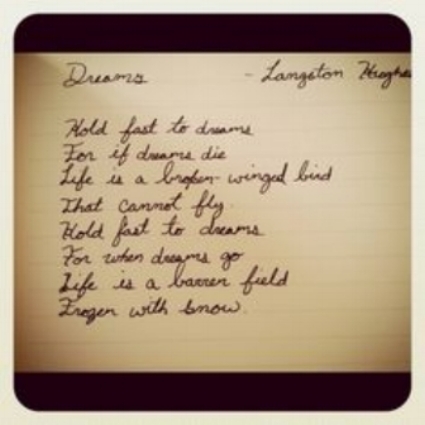 I've been talking about blogging for years. My brother George was an early adopter and introduced blogging to me early on. My friend Carolyn and I have been talking about writing articles since we were students at the University of Wisconsin-Madison decades ago. My clients and colleagues have asked me to create a blog (and write a book) more times than I have tracked.
Though I've written guest blogs, I didn't feel like a blogger. I felt like...well, a guest, a visitor in Blogville. I admired the other Bloggers and knew that one day I would join them as a new resident in Blogville.

I am super-grateful to announce that I now have my own place in Blogville -- it's located within CharlottePurvis.com and is called BlogBlogBlog. I'm already feeling quite at home here and I'm super-excited. Here's why:

1. I can share lessons from my front row seat. My tagline is that I have had a "front row seat in church, corporate, and campus settings." While on the front row, I have learned so much and I have a desire to share the lessons through my speaking and blogging. Example: Over the last weeks I have been helping a client prepare for critical conversations. The client continues to share how much the information helps -- for the critical conversations and for the client's leadership skills as well. I look forward to sharing lessons like that here at BlogBlogBlog.
2. I get to hear from all of you. BlogBlogBlog creates an opportunity to me to share lessons from the front row and for you to ask questions and share your lessons as well. Thanks to the Worldwide Web, I can interact with people all over the globe and that's super-exciting. People from four countries have enrolled in Conquering Critical Conversations, the online course I published -- what an honor. I look forward to having a global reach with CharlottePurvis.com as well.
3. I can share more about my real life with you. As a consultant, I have been intentional about focusing on my clients and limiting discussions about myself. When I have shared information about myself with clients, they have shown appreciation. This is especially true when I talk about my love of music and bring music into my programs. So yes, you'll hear more about me and my music. And life lessons that I teach and use in my own life. Plus I am known for helping to make my clients' dreams come true. I'm now ready to share my dreams, especially the people I dream about meeting and why. You'd probably never guess the first person on my list, so I'll tell you: Ms. Mary J. Blige.
What about you? Do you have a dream about moving to Blogville? Or another dream for your business? One lesson from my move to Blogville, in the words of Mr. Langston Hughes: "Hold fast to your dreams."

I look forward to hearing from you.
Banner photo: Unsplash